Trapezoidal threads Threaded moulds Special threads & serial products Repair
Your specialist for precision threads and precision threaded spindles in Baden Wuerttemberg
Philipp Lahres GmbH & Co KG in Baden Wuerttemberg (Rhine-Neckar District) is a reliable manufacturer of precision threads, precision threaded spindles, nuts and machine parts in any possible or "impossible" design.
As a traditional family-owned business we have guaranteed the smooth implementation of your requirements for more than 70 years. We produce precision threads in a wide variety of materials and thread types with an accuracy of fit down to a thousandth of a millimetre.
This is the responsibility of our highly motivated employees, most of whom have been trained by us and worked for our company for many years. This guarantees ultimate experience and precision and quality for you to rely on.
Precision threads of the highest quality and at a favourable price
Thanks to our modern machinery we are in a position to carry out a wide range of production processes in-house. From CNC turning to thread grinding or rolling and all of the grinding processes - we guarantee the highest quality for even the most sophisticated precision thread, naturally in accordance with DIN EN ISO 9001 quality requirements.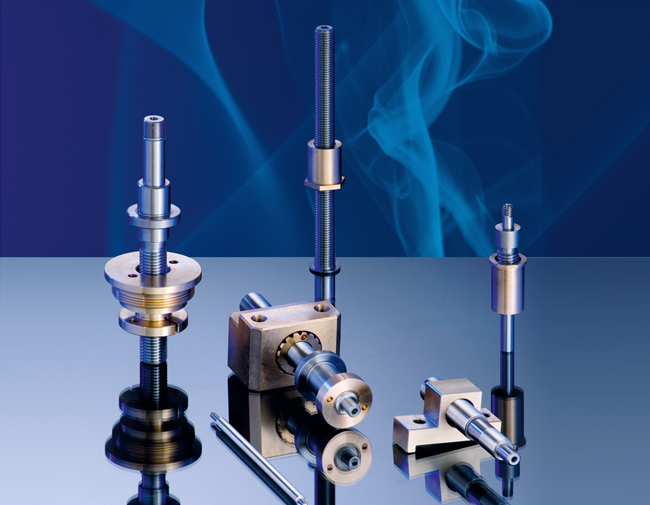 More than just precision threaded spindles
Of course, we don't only produce standard precision threaded spindles, we also produce nuts, machine parts and tools, from one-off items to series production, in accordance with your drawings and samples.
Contact us and allow us to convince you of our experience and competence. We already look forward to welcoming you as a satisfied customer.